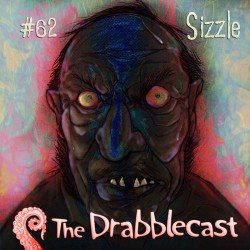 Sizzle
by Weldon Burge
"High voices, like Mickey Mouse, but not nice like him. They always tellin' me what to do, and what nasty things they'll do if I don't do like what they say."
"Who do you think they are?"
"I ask 'em, but they don't answer. They just laugh... Maybe they're Democrats. I voted Republican all my dad-burn life. I suppose the Democrats hate that."
Drabble News - Darth Vader assaults Jedi clerics with crutch
Drabble - "Missing You" by Merrill Page
Art by
Bo Kaier