Feature:
In the Octopus's Garden
James S. Dorr
Drabble:
Dead or Alive?
Benjamin Parker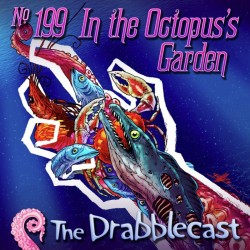 Saturday, February 26, 2011
I woke to this new darkness, swirling about me. A phrase sticking in my mind -- "Lazarus Syndrome." What happened to people when they had died, but, for some reason, some lack of death's completion -- some unfinished business -- had rejoined the living.
Drabblecast Fan Archive
James S. Dorr
Music by
Norm Sherman
,
Hayfield
,
George Benson
,
Brian Reitzell
Art by
Bill Halliar