Feature:
Momentum
by
Kevin David Anderson
No drabble for this episode.
Genres:
Horror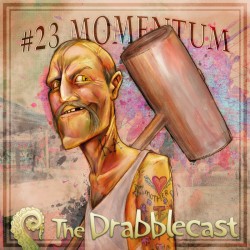 Wednesday, August 1st, 2007
Even after it really hit the fan out there, Dwight never ventured far from the carnival grounds. His fellow carneys had all left in search of family members to be with. But Dwight's family was still here...
Episode Art:
Bo Kaier
A Drabblecast original story.
No twabble for this episode.