Feature:
Bloodchild
by
Octavia Butler
No drabble for this episode.
Genres:
Drama Horror Sci-Fi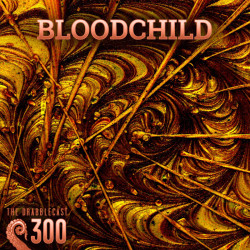 Thursday, October 31st, 2013
My last night of childhood began with a visit home. T'Gatoi's sister had given us two sterile eggs. T'Gatoi gave one to my mother, brother, and sisters. She insisted that I eat the other one alone. It didn't matter. There was still enough to leave everyone feeling good. Almost everyone. My mother wouldn't take any. She sat, watching everyone drifting and dreaming without her. Most of the time she watched me.
Episode Art:
Soren James
Read by: Veronica Giguere, Delianne Forget, Ray Sizemore
Twabble:
" Waking with her arm draped across him, he smiled recalling the night. Gently lifting it, he wondered where the rest was. " by
Farseeker