Drabblecast 317 – Doubleheader XIV
Posted: Sun Mar 23, 2014 12:28 am
Feature:
Harmonies of Time
by
Caroline M. Yoachim
Feature:
A Crown of Woven Nails
by
Caroline M. Yoachim
No drabble for this episode.
Genres:
Sci-Fi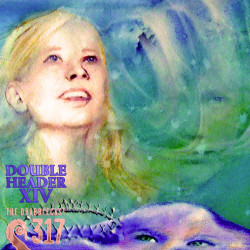 Saturday, March 22nd, 2014
You do not know me yet, my love, but I can hear you in my future. You are there from the beginning–at first just a few stray notes, but your presence quickly grows into a beautiful refrain. I wish you could hear time as I do, my love, but this song was never meant to be heard. The future should be chronobviated, gathered up in feathery pink fronds with delicate threads that waver in and out of alternate timelines. The past should be mimeographed, absorbed into a sturdy gray tail that stretches back to the beginning of the universe. We humans have neither fronds nor tails, but when the Eternals wanted to talk to us, they found a way to work around that.
Episode Art:
Christine Dennett
Both of these stories first appeared in
Daily Science Fiction
.
Twabble:
" The 3.14 Cafe is only open 12 hours a year, from 3:14 am to 3:14 pm on March 14th. The price is $3.14 for their special: cake. " by
afgrippan