Feature:
The Last Tiger
by
Tracie McBride
Drabble:
The Gift That Keeps On Giving
by
Eric Marsh
Genres:
Fantasy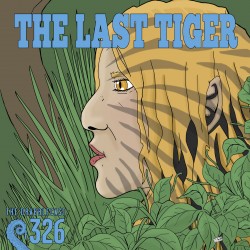 Monday, June 2nd, 2014
Hunger has made you reckless. You track the sound of human voices through the woods until you find a man and a woman. They are shouting at each other. The woman slaps the man's face. He presses his hand to his cheek for a moment, and then lunges at the woman, knocking her to the ground. He squeezes his hands tight about her throat. The noises she makes are ugly.

First appeared in:
Electric Velocipede
, May 2008
Episode Art:
Alex Claw
Twabble:
" Cinderella looked out across the water. Her attendance at tonight's island gala was dependent on her ferry godmother. " by
Bejami