Feature:
Tree, Fire, World
by
Desirina Boskovich
Drabble:
And the Rest, As They Say...
by
gunsofcheckovia
Genres:
Fantasy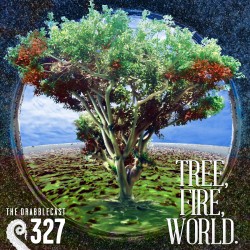 Sunday, June 8th, 2014
An oral history, recorded in the annals of sentientkind, spoken by Sven Al'bedo di'Cantara, on the eve of the ninth flying.

1. The Tree
And so it came to pass, in the years past reckoning, when I served as a scribe in the court of the king, that there stood the last and only tree.
Episode Art:
Bo Kaier
Read by:
Scott H. Andrews
First appeared in
Kaleidotrope
, Spring 2014
Twabble:
" Deep in the Everglades, graveyard for secrets and sins, an outboard motor rumbles a funeral dirge, late into the night. " by
Squee1313