Feature:
After the Cure
by
Carrie Ryan
Drabble:
Unrealistic Expectations
by
Derek Manuel
Genres:
Horror
Warning: Violence and explicit language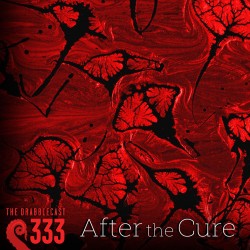 Saturday, August 2nd, 2014
I was shot with the cure in the dark. Later, someone would tell me it was a Tuesday, but before the tranq dart I didn't know such a thing existed. It was either day or night, hungry or sated, alive or dead.
Then there was the cure and I was hauled to the Sanitation Center to be processed: our identities to be confirmed, and if forgotten, to be assigned a name, a registration number, date of birth, address.
Read by: Amy Robinson
Episode Art:
Soren James
Story first appeared in
After: Nineteen Stories of the Apocalypse
.
Twabble:
" As the Caution Children approached, my car slowed. Not by my doing - this is but one of the powers of these faceless youth. " by
DookieDan