Feature:
Primrose or Return to Il'maril
by
Mary McMyne
No drabble for this episode.
Genres:
Sci-Fi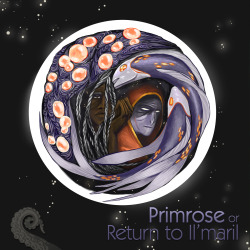 Saturday, March 21st, 2015
"I will not leave this cavern," the voice said as soon as I stepped into the cave mouth. A baritone decaying into vibrato, an old man's voice, full of dignity and pride.
Read by:
Gabrielle deCuir
Episode Art:
E. C. Ibes
This story first appeared in
Apex Magazine
, Oct. 2014.
Twabble:
" The nightclub's disco ball isn't really made of tortured souls, but I can see you in there, a thousand times, screaming. " by
Robert Lach