Feature:
The Totals
by
Adam-Troy Castro
Drabble:
Google Ads Are Amazing
by
Eric Marsh

(Link needed)
Genres:
Fantasy Horror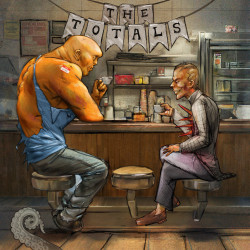 Saturday, July 4th, 2015
Clutch has killed somebody recently.This goes without saying.For as long as Clutch can remember, he has always killed somebody "recently."...
Story produced by: Fred Greenhalgh with
Final Rune Productions
in conjunction with Mind's Eye Productions.
Read by:
George Ledoux
    For more George check out
God of the Razor
in RDR's HALLOWEEN Horror Extravaganza! episode
.
Episode Art:
Bo Kaier
This
story first appeared in Nightmare magazine
, February 2014.
Twabble:
" The first working bullshit detector was outlawed as a threat to the public good. Of course we all knew that was bullshit. " by
Eric Marsh