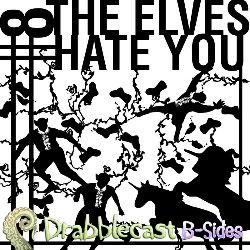 Bsides 8- The Elves Hate You
by Matthew Bey
Sunday, December 27, 2009
"You're sure that's not a vulcan?"
Pikachimp, Vlad's right-arm man shook his head. "Nah. Them's elves all right. And the tall one's been shopping same place as you."
Vlad's preternatural sight was perfectly adapted to the club's dim lighting. "You're right. I can't believe he has the nerve to wear that in here. I practically invented throat-ruffles. C'mon, let's show those pansies they can't mess with vampires..."
Artwork by
Jan Dennison