Feature:
Trash
by
Daniel Setiawan
Genres:
Drama Fantasy Strange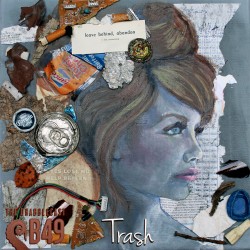 Tuesday, July 29th, 2014
The day she left we forgot to take out the trash. At five-thirty in the morning, I heard the city trucks lumbering down the street with their mechanical, prehensile arms and remembered that we had forgotten to take out the trash. I didn't care though. I knew that in a few hours I would help load the last of her boxes into the truck, and she would leave. Everything was expanding without me, and I felt like the room was growing until I was lost in and filled with its great, grey nothing.
Episode Art:
Jan Dennison
A Drabblecast Original