Feature:
Hokkaido Green
by
Aidan Doyle
Drabble:
On the Inside
by Kayla Bashe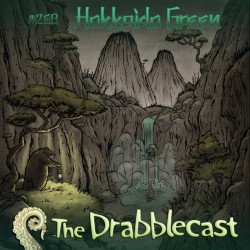 Sunday, June 19, 2011
The sound of running water came from ahead. The trail emerged from the woods and he looked up at the side of a rocky hill. A narrow waterfall trickled down the side of the rock, splashing into a pool of water.
His father claimed the water here was the most amazing color he'd ever seen - a vivid blue-green he'd dubbed Hokkaido green...
Aidan Doyle
Drabblecast Art Reclamation Project
Sumi-e Painting
Daddy Drinks Because You Cry
Go the !#@% to Sleep
Art by
Jerel Dye