It's time to decide the Drabblecast People's Choice Awards winners. Nominations are set, so now you, the listeners must vote to decide the most beloved of our 2011-2012 feature stories. Who will take home the chalice of glory this year? Links and descriptions appear below.
Select Your Favorite(s) from the List of Finalists Below!
---
From episode 217 - Followed by Will McIntosh
A man struggles to understand his child corpse, in so doing comes to terms with his guilt.
---
From episode 214 - The Wish of the Demon Achtromagk by Eugie Foster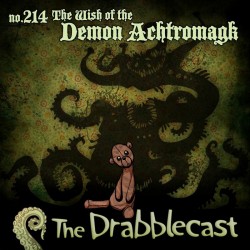 An extra-dimensional demonic entity is transformed in to a teddy bear. It kindles a tender relationship with a frightened, young girl.
---
From episode 206
-
Creature
by
Ramsey Shehadeh
A life form of untold power teeters between humanity and inhumanity.
---
From episodes 202 and 203 - Boojum pt. 1 and pt. 2 by Elizabeth Bear and Sarah Monette
A space pirate forms a unique bond with her living ship.
---
From episode 198 - by Love in the Pneumatic Tube Era Jessica Grant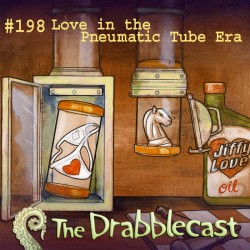 An alternate reality romance - two separated loves keep passion afloat by sending it down the tubes
---