Feature:
Local Delicacies
by
Fran Wilde
No drabble for this episode.
Genres:
Comedy Sci-Fi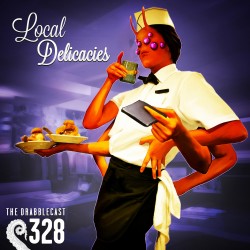 Sunday, June 15th, 2014
My boss, Danny, liked to brag that El Corazon was the best Tex-Mex restaurant just off the Vegas Strip. "Because of you, Bescha," he'd say to me. "You keep the customers happy. You keep me out of trouble."
This story is a Drabblecast original.
Photo credit:
Xeeliz
Episode Art:
Bo Kaier
Read by:
Lauren Synger
Music by:
The Bombay Royale
Twabble:
" "Wow! I've heard tales about your kind," he told the fay.
She giggled as she bit greedily into him. "Not the right tales." "
by
bryanwitha_y