Search found 50 matches
by mightytwix

Tue May 21, 2019 2:06 am
Replies: 5
Views: 1423
Drabbleclassics 30- Doubleheader featuring Mur Lafferty (150) [/u][/b] The Blueberry Pie by Mur Lafferty The Last of the Pie Hunters by Mur Lafferty She'd been hunting full-grown pies for four years now. The little hand-held fruit pies were for kids– the preservatives made them slow and stupid– but...
by mightytwix

Mon May 13, 2019 2:10 am
Replies: 1
Views: 815
Drabblecast Director's Cut – The Box Born Wraith
By Kevin David Anderson
Just Lookin' for Chocolate.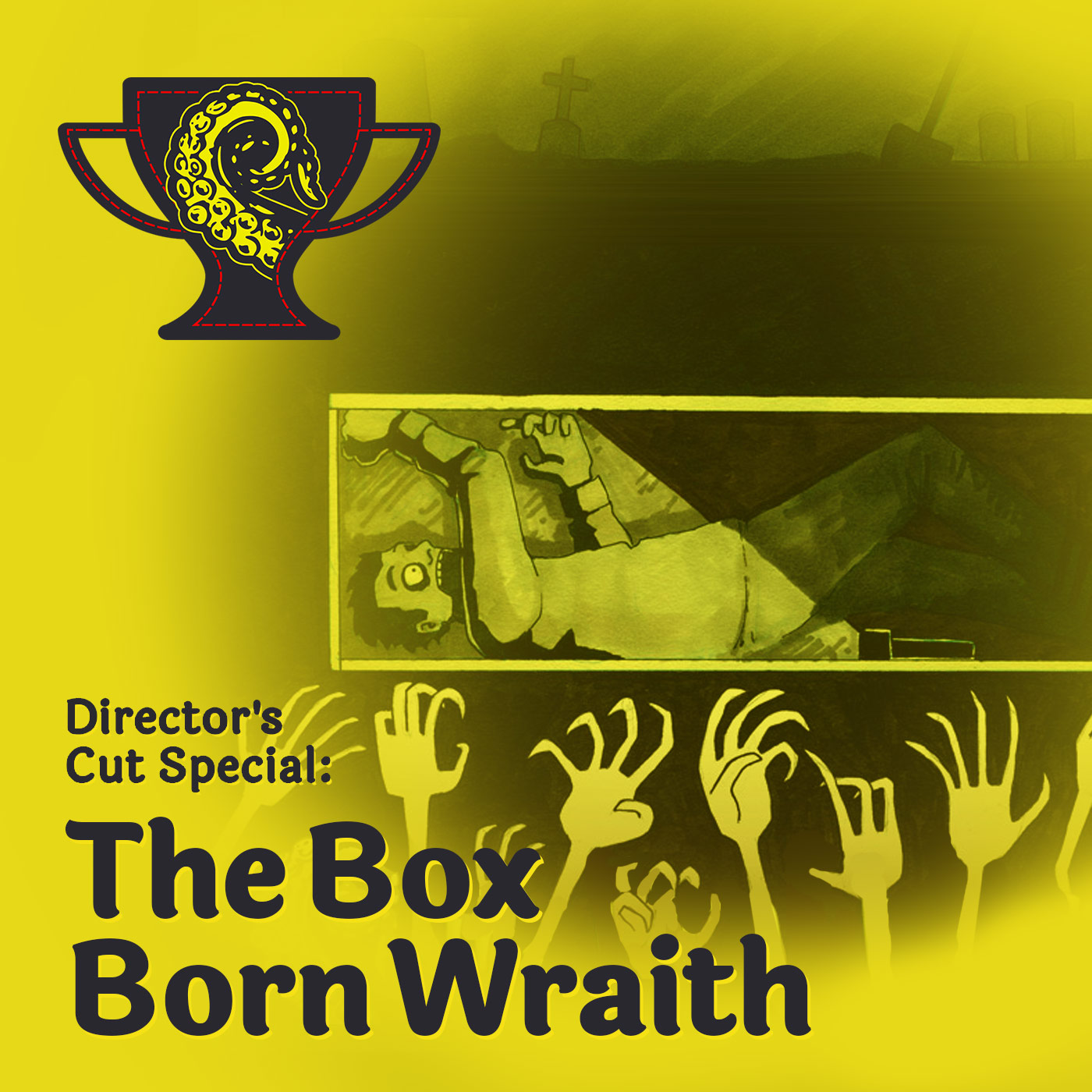 by mightytwix

Fri May 10, 2019 4:52 am
Replies: 1
Views: 785
Drabblecast 406 – Beauty Tips for the Apocalypse by Karen Heuler In times such as these, with the world shaken to its core, it is all too easy to give up on routine cosmetic care. Yet a fresh look in a war zone can do so much to uplift those suffering and dying right in front of your eyes. Consider...
by mightytwix

Tue Apr 30, 2019 2:58 am
Topic: Drabblecast 405 – Wet Fur
Replies: 9
Views: 2256
I agree with El barto on many points. For me I didn't get enough sense of the little girl who could not let her dog go from Laura. Her recall to daisy didn't really get that across. I was really interested in how the author got the story fully formed from a dream. As some who's dreams are rarely thi...
by mightytwix

Thu Apr 25, 2019 10:46 pm
Topic: Drabblecast 405 – Wet Fur
Replies: 9
Views: 2256
Drabblecast 405 – Wet Fur by Jeremiah Tolbert You can tell the dog owners when they board the plane. They see the black cloud hovering in the first row and their eyes widen in shock, then narrow in fear. When they see so many occupied seats, they smile. It's a relieved smile that seems to say: "Not...
by mightytwix

Sun Apr 21, 2019 1:53 pm
Replies: 0
Views: 1142
Drabblecast 404 – Witches for Mars By Eden Royce No one expected the government to allow it. To acknowledge it even, but Maira was looking at the advertisement above a webpage she was using to compare prices of agate and selenite healing crystals. https://www.drabblecast.org/wp-content/uploads/2019...
by mightytwix

Tue Apr 16, 2019 8:48 pm
Replies: 5
Views: 1461
This is one of the reasons that made me such a fan of the Drabblecast. Great story, amazing production, and I get exposure to an author I (ashamedly) did not know. I am always amazed when an author can pull you into a story by leveraging something from actual history, by re framing the context. The ...
by mightytwix

Sun May 18, 2014 5:25 pm
Replies: 10
Views: 4768
This story really hit me. Not only was it well done, but I had a ball room incident when I was young. I dont remember the place, I think it was a Chuck'e Cheese knockoff. I entered the ball pit that was really deep, and got sucked in. I lost all sense of orientation. I remember trying to dig for the...
by mightytwix

Sun Jan 20, 2013 5:26 am
Replies: 12
Views: 3303
Good story, I really enjoyed the development to the conclusion. And i think it is great that the author put in a strong transgendered character, I cannot think of the last story to do so. Salutations to the author!