Feature:
Ancient Engines
by
Michael Swanwick
Drabble:
Impulse Buy
by
Evan Qui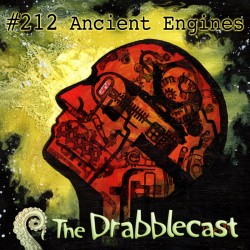 Thursday, July 28, 2011
"Planning to live forever, Tiktok?"
The words cut through the bar's chatter and gab and silenced them. The silence reached out to touch infinity and then, "I believe you're talking to me?" a mech said...
Michael Swanwick
Evan Qui
Mike Boris
Eroica Trio
,
Gringo Motel
,
19 Action News
Art by
Matt Wasiela