Feature:
David is Six
by
Amanda C. Davis
Feature:
The Best Boy, The Brightest Boy
by
Megan R. Engelhard
Feature:
Broken
by
Steven Saus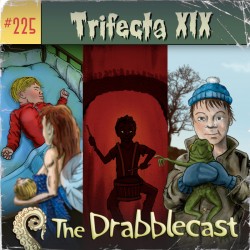 Monday, December 5, 2011
Once, at the beginning, you asked why you were brought here. This is what I told you: your parents made a deal. I would rid them of their plague of rats, and they would pay me. I cleared the town of pests, easily done, and returned for my payment. They laughed at me and tried to send me away with less than they promised. Money is not important. Deals are.
Norm's New CD: The Esoteric Order of Sherman
Spec the Halls
EMP Collective
Art by
Steve Santiago