Feature:
The Heroics of Interior Design
by
Elise R. Hopkins
Drabble:
Imaginary Runner
by Tesseract McCrea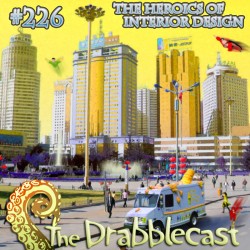 Tuesday, December 13, 2011
I can't fly faster than a speeding bullet. I can't lift a car. I can't climb slick surfaces with my bare hands or breath underwater or stop time. All I can do is change blue things to yellow. I didn't bother to buy a cape or a spandex suit like the others. I just bought a blouse and some slacks and went into interior design…
Contest
:
Become a Tim Pratt Character!
Read by
Veronica Giguere
Art by
Skeet Scienski