Feature:
The Six Pieces of Everett Montrose
by Jamie Killen
Feature:
Whit Carlson's Trespasser
by
Will Ludwigsen
Feature:
Boll Weevil
by
Nathan Lee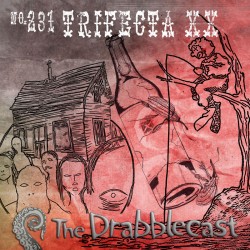 Tuesday, January 31, 2012
The six of them meet for the first time in front of the sagging clapboard house where Everett Montrose was born. All are tired, with hollows under their eyes from driving or riding buses for days. Even so, they greet each other with shy, relieved smiles. Few words are said; most seem unsure of how to speak to each other. There are some handshakes, even a quick hug or two, but these interactions are awkward and all soon turn their attention to their reason for coming here. They all carry with them small pieces of Everett Montrose, and all instinctively touch the fragments as they look to the house.
Norm's New CD: The Esoteric Order of Sherman
Hearty White's Miracle Nutrition Hour
Art by
Brent Holmes