Feature:
The Colour Out of Space
by
H.P. Lovecraft
No drabble for this episode.
Genres:
Horror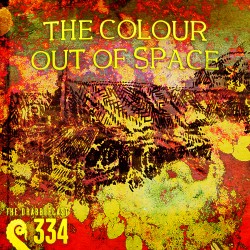 Monday, August 11th, 2014
West of Arkham the hills rise wild, and there are valleys with deep woods that no axe has ever cut. There are dark narrow glens where the trees slope fantastically, and where thin brooklets trickle without ever having caught the glint of sunlight. On the gentler slopes there are farms, ancient and rocky, with squat, moss-coated cottages brooding eternally over old New England secrets in the lee of great ledges; but these are all vacant now, the wide chimneys crumbling and the shingled sides bulging perilously beneath low gambrel roofs.
Episode Art:
UNMARU
First published in
Amazing Stories
, September 1927
Twabble:
" When he ironed the skin the noses were usually hard to flatten. But he was always happy to add a new friend to his face book. " by
DookieDan