Feature:
To Whatever
by
Shaenon Garrity
Drabble:
Scripps Inter-dimensional
by
Inkhat
Genres:
Comedy Horror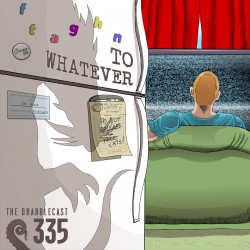 Sunday, August 17th, 2014
To whatever lives in the walls—
Please stop taking my half & half.
Let's get this out of the way: I know you're there. Don't think I'm unaware of the scrabbling sounds, the walls creaking from your bulk, the way my razor in the morning is never exactly where I left it last night. Richard always said it was the building settling—as if a building, however old, could take apples out of the fruit crisper—but he was as wrong about that as he was about a lot of things beyond the scope of this note. And since he moved out I feel you've gotten bolder.
Read by:
Nathan Lee
Episode Art:
Mike Dominic
This story is a Drabblecast original.
Twabble:
" The marionette boy dreamt of a world enveloped in string, from city to tree to cloud to moon. The freedom to fly anywhere. " by
bryanwitha_y