Feature:
The Mouth of God
by
Ramsey Shehadeh
No drabble for this episode.
Genres:
Horror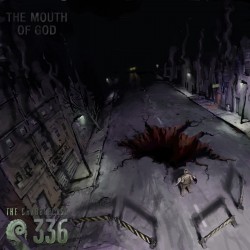 Thursday, August 21st, 2014
There's a dream you have.
It's not a proper dream. It's impatient, fired with urgency. It arrives without warning, veering suddenly out of the night.
You're kneeling on the bridge. It's late afternoon. Clouds mass low in the sky, seagulls wheel over the bridge spans, humidity hangs thick in the air. Cars speed by on either side of you, the whoosh of their passage filling your ears.
Read by:
David Cummings of NoSleep Podcast
Episode Art:
Angstyboy
Additional credits:
This story is a Drabblecast original.
Twabble:
" Local cops are looking for witnesses to a recent hit and run. I'll bet it was the same guy who threw a tricycle under my car. " by
unreliable narrator