Drabblecast 430 – Notes from the Assistant's Intern
The bulletin board posting specifically stated that the internship required "special skills," "unorthodox hours," and an "old-fashioned go-getter," so I can't really complain as I'm digging up coffins in search of heads.

Even though the graveyard muck is hell on my Cole Haan shoes, I roll up the sleeves of my Oxford shirt and keep working that spade. Dress for the job you want. One day some intrepid young man—or woman!—may be fetching moldering crania for me. Assuming all goes well.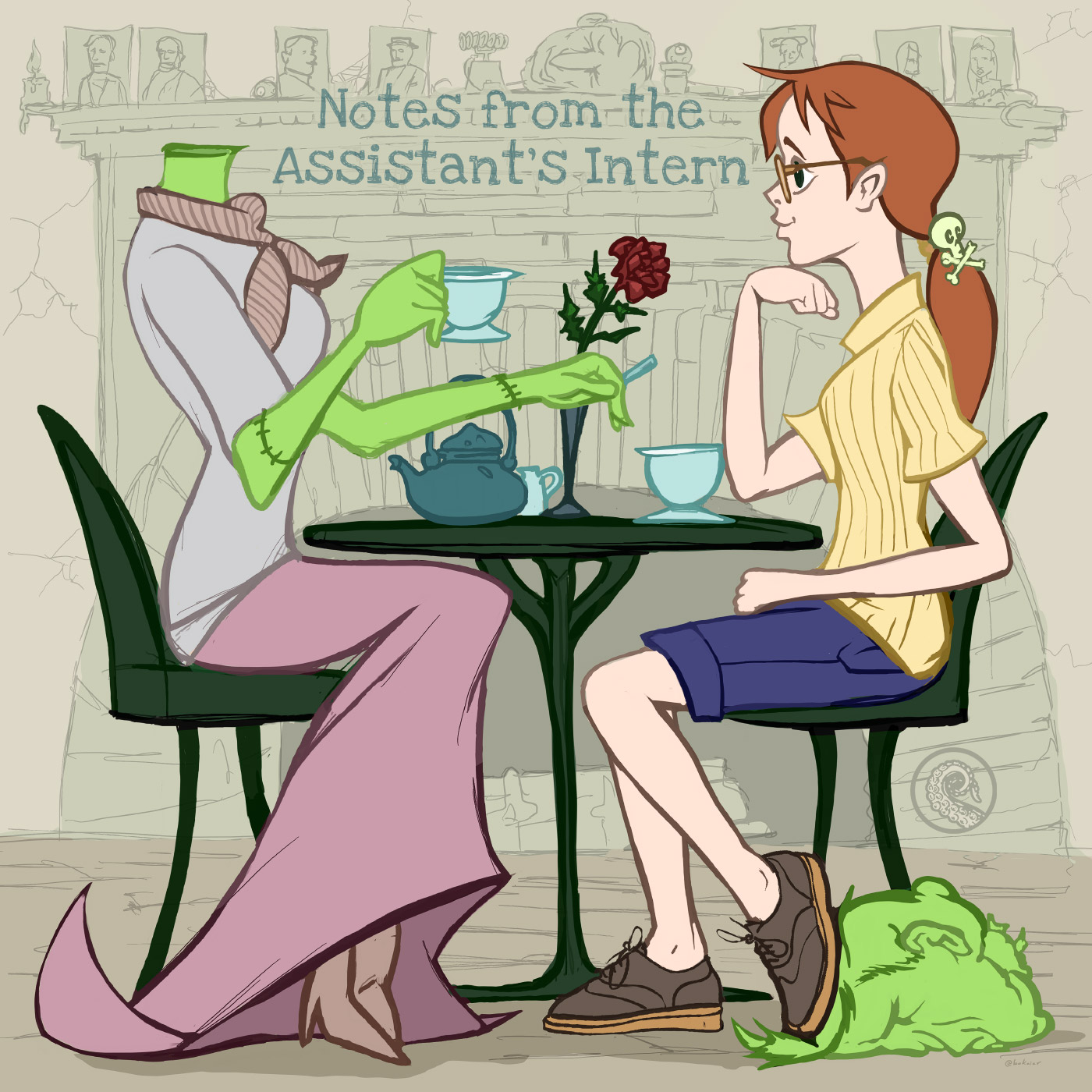 Episode art by Bo Kaier
Drabble: A Cruel Master by Anne Steibing
Twabble: My Doctor looked at me gravely and told me the news. He gave me two weeks to live. Not to be outdone, I only gave him two days. by Suomy Nona
Music by Closing music, "Skullcrusher Mountain" by Jonathan Coulton at
www.jonathancoulton.com