Member
Posts: 276
Joined: Sat Jul 11, 2009 4:02 pm
Location: Minnesota
Contact:
Soylent Polka Dot is clowns.
---
Beast-Master
Posts: 1709
Joined: Sat Oct 13, 2007 4:58 am
Location: West Los Angeles, CA
Contact:
I am pleasantly reminded of the Man-Eating Cow from the old
The Tick
comics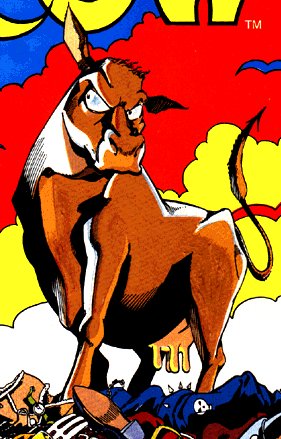 and I had to post this one, in case people aren't clicking. It's from the article, obviously not Lal. It says one thing to me:
merry christmas
!
---
Bambi eat Thumper?! Oh noes!
Never judge anyone until you have biopsied their brain.
"Be kind, for everyone is fighting a hard battle."
Known Some Call Is Air Am
---