---
Site Admin
Posts: 1440
Joined: Sat Oct 13, 2007 4:58 am
As with first love and Highlander, there can be only one! Pick your favorite! Voting open till Sunday the 20th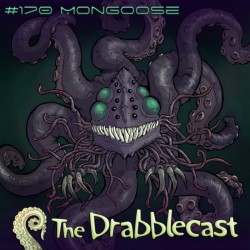 "Give us all some Jelly"
Site Admin
Posts: 3619
Joined: Wed Nov 21, 2007 7:03 pm
Location: West Lafayette, IN
Contact:
Sad to see the other great pieces fall. Ok McCleod..

#188. It tells the whole story in a picture, in a touching way.
You're my quasi-ichthian angel, you're my half-amphibian queen...
The Dribblecast
, we don't care if you sound like an idiot.
Moderator
Posts: 3519
Joined: Thu Oct 16, 2008 11:22 pm
Location: PRK (California)
Serves us right when Bo is cut out of the finals.
Anyway are you high? #191 it is.
It has great artistic composition with key story elements portrayed in a non-spoiling fashion.
Hell, that "Store" drawing shouldn't be allowed. Everybody knows that we will not use needles in the future and/or in advanced societies!
It will either be "hypo-sprays" or doses delivered by our implants or by nanites. DIS-qualified!
Twitfic (twabble) sizer is here
.
Beast-Master
Posts: 1709
Joined: Sat Oct 13, 2007 4:58 am
Location: West Los Angeles, CA
Contact:
I highly enjoy all 3, kind of goes without saying if they've made it this far. There will be no disappointment around headquarters, no matter the outcome. Could even be a clean sweep for Mongoose, making it the King's Speech of this year's DC:PCA.

My vote went to Bill Hallier. The color of his Primary Pollinator piece is just electric, it pops right out of the JPG and totally kicks you in the eyeball. And I'm always one for pained, miserable, disappointed expressions, in my life and in art.
Member
Posts: 181
Joined: Mon Jun 30, 2008 7:26 pm
I missed the voting earlier but the ones I wanted to win got there anyways. Except I may have been in the Clown Hunt camp actually. Norm did a lot with the production on that to make it awesome but the author handed him all the legoes of awesomeness to put together that awesome freaking experience.

On this I gotta go with Mongoose. I love all 3 but I thought Jerel Dye did really well with what was a very vague creature enigmatically described. Plus I tend to be most impressed with realistic technique and the 170 art really wow'd me.
I vote for Primary Pollinator, that art really captures the humor and the weird of the story.
Site Admin
Posts: 1440
Joined: Sat Oct 13, 2007 4:58 am
We gotz a winner!! Close one! But Liz kept lead the whole time. Congrats!
"Give us all some Jelly"
normsherman wrote:We gotz a winner!! Close one! But Liz kept lead the whole time. Congrats!
Ye gods...
My astonishment is exceeded only by my humility. DC has the finest stable of artists with which I could ever hope to be associated.
Congrats, Liz! I voted for you. It's a really captivating image.