Feature:
Unintended Consequences
by
John P. Murphy
Feature:
Expired
by
John P. Murphy
Drabble:
Gary's Tension
by
Edgar Arthur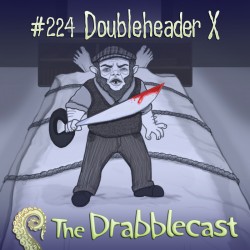 Friday, November 25, 2011
James Kennedy had stared at his sock drawer for a good ten minutes that first morning, dumbfounded. He'd never seen it so neat, and he didn't remember doing it. But there they were: threadbare, but tidy and folded…
Norm's New CD: The Esoteric Order of Sherman
Chuck Wendig's "Terrible Minds"
Art by
Mary Mattice