Feature:
Babel Probe
by
David D. Levine
No drabble for this episode.
Genres:
Horror Mystery Sci-Fi
Bardle!:
Babylon Battle of the Bands
  (
Buy kick-ass album
)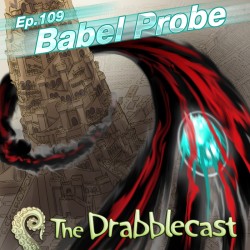 Wednesday, April 1st, 2009
I have been sent to investigate one of the greatest mysteries of all time. The identity of Jack the ripper, the fate of the lost colony at Roanoke, even the hidden story of the Crucifixion have all been revealed, but the truth–if any– behind the Tower of Babel myth, found in so many cultures, still lies shrouded in secrecy…
Sponsors:
Eisenbrauns Publishing
,
Josh Hugo
Episode Art:
John Deberge
No twabble for this episode.