Feature:
Starter House
by
Jason Palmer

(Link needed)
No drabble for this episode.
Genres:
Strange
Warning: Some disturbing scenes and situations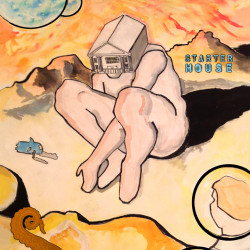 Sunday, June 14th, 2015
Dale looked up through the ribbed Lucite dome of Asteroid Cintas II,
Pam locked her eyes on his. "I knew you would. I knew we would. This makes it all worth it."
Guest produced by:
Bryn Shurman (Blog)
Read by:
Bryn Shurman (Twitter)
Music by:
Bryn Shurman (Facebook)
Episode Art:
Raoul Izzard
Buy:
Bryn's Soundtrack album
Starter House
first appeared
in Apex Magazine, January 2009
.
Twabble:
" He found the bones while hunting madly for escape. A lot of bones.
There had been other Georges before him. Many Georges. " by
Betadog