Feature:
All of Our Past Places
by
Kat Howard
No drabble for this episode.
Genres:
Fantasy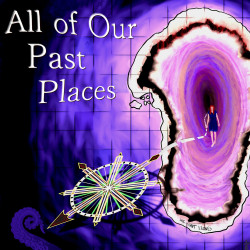 Sunday, July 5th, 2015
Aoife always told me that you could go anywhere, as long as you had the right map. So when it happened, my first thought, when I let myself into her apartment after not hearing from her for three days, was this weird feeling of pride. She'd done it.
She was gone.
Story produced by
Bryan Lincoln
of the
FullCast Podcast
.
Read by: Blythe Haynes and K.T. Bryski
Episode Art:
Brian Delano
This story first appeared in
Unlikely Story
, June 2014.
Twabble:
" They all made fun of the flying man's "handstands..." until he threatened to NOT push Earth out of the asteroid's way " by
The_Hol-Man